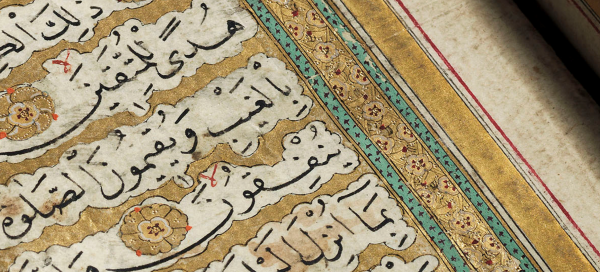 Provenance Unknown: A New CMTC Lecture Series
15 May 2023
The CMTC is proud to announce a new lecture series: 'Provenance: Unknown'.
The new lecture series on unprovenanced manuscripts/inscriptions seeks to gather a wide range of voices from academics in different fields or disciplines about the methodological pros and cons of working with unprovenanced manuscripts or inscriptions in academic contexts. The lectures will cover matters such as the legal concerns, ethical concerns, and academic concerns by keeping a strict focus on methodology. The aim of the lecture series is to work towards a general framework of good academic practice in the field of manuscript cultures.
Our first speaker is Alexander Herman, Director of the Institute of Art and Law, who will present a paper titled 'Don't Turn That Page! The Legal Risks of Dealing in Unprovenanced Manuscripts' on the 30th of May.